Windows, Mac OS: https://watabou.itch.io/myst
Android and HTML versions are coming soon.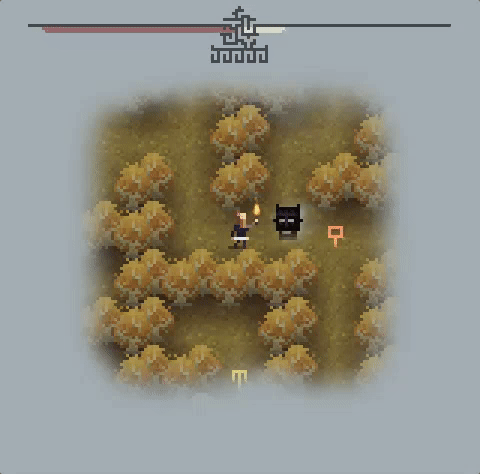 A cursed mist covers the wood. This mist swallows anyone who steps into it, but you are safe while your magic torch is burning. Fight spirits of the mist, collect runes to reveal the Spirit King and slay him to dispel the mist.
This is a compact rogue-lite game where you need to traverse an ever-changing maze. The only part of it that does not change is the part which is not covered by the mist. Use it to your advantage.
Collect "fire" runes to replenish your torch level
Collect "blood" runes to replenish your health level
Collect 5 "way" runes to make a Guardian Spirit reveal himself
Spirits do not attack you, but they chase you and may drive you into a corner
Avoid attacking spirits when their eyes are glowing (especially red), because that's when they are most dangerous
For some reason I honestly thought that "myst" was an alternative spelling for "mist", probably obsolete or something. And now the game has a logo, so it's too late to change anything 🙂